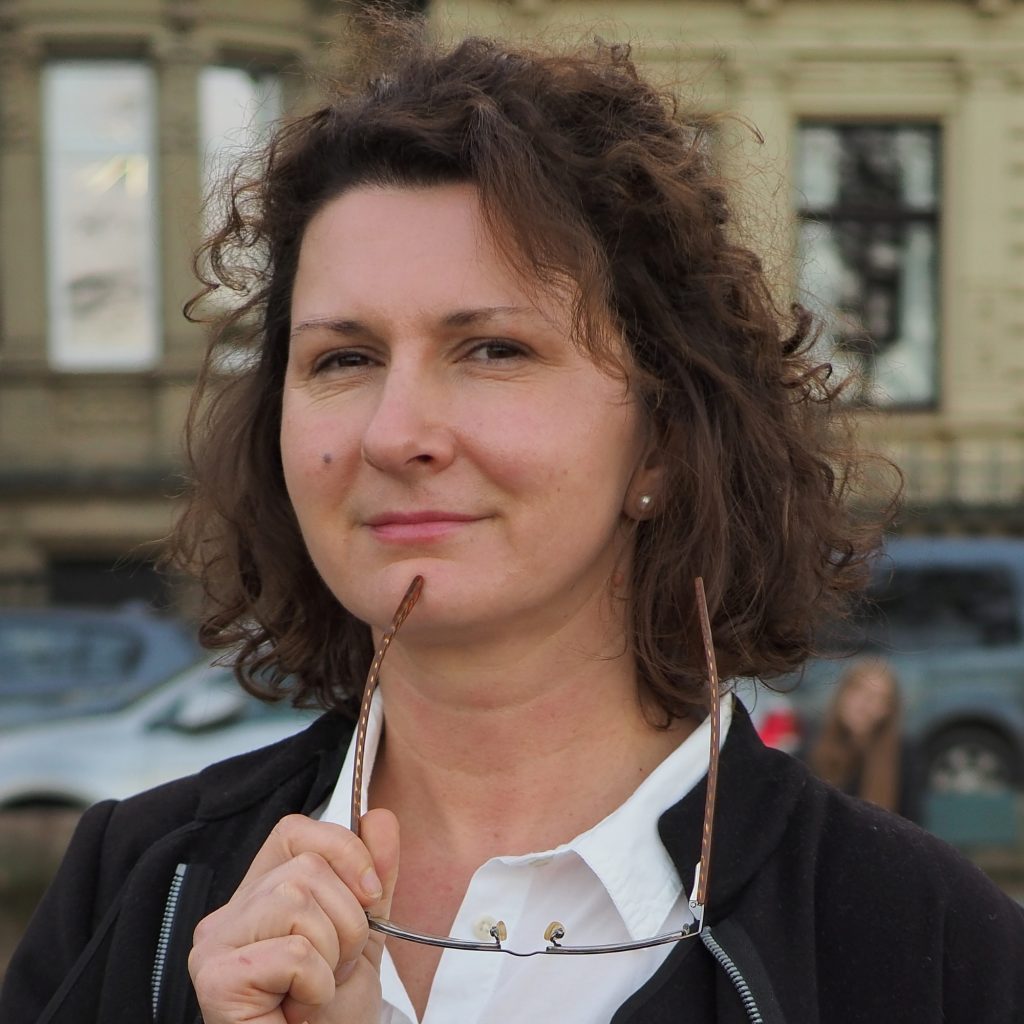 Angelika Wyka-Podkówka – Author, English Trainer and Communications Specialist. I hold a PhD degree in Political Sciences with an emphasis on Communications from Johann Wolfgang Goethe University in Frankfurt am Main (2010).
My study and research path led me through places like Frankfurt, Pittsburgh, London, Budapest, Lugano, Lucerne, Florence. I have taught many students in English at various universities and institutes – at the University of Pittsburgh, the European University Insitute, the Central European University, University College London, MAZ- Swiss School for Journalists, Università della Svizzera italiana, to just name a few.
I have been a keynote speaker at a great number of international conferences (academic and professional) in the USA, the UK, Austria, Germany, Italy, Switzerland, Australia, Poland, Hungary, the Czech Republic, Holland, France. I have published numerous academic and professional papers in books and in peer-reviewed journals in English.
I worked at the Lugano-based European Journalism Observatory at the Università della Svizzera italiana, as a project manager, researcher, journalist, web editor and translator (English-Polish, German-Polish, Polish-English, Polish-German). I was responsible for creating and managing the Polish website (2007-2010).
At the Berlin-based Insitute for Media and Communications Policy I was employed as a media and communications scholar and journalist.
My work and my research brought me into contact with a very wide range of people, situations and varieties of spoken and written English. This included mostly American and British native speakers as well as many non-native speakers working in English. I learned about the real-life challenges of written and spoken English and, for that reason, I was able to observe both the successes and the mis-communications on my own. 
I have participaded in many intensive workshops to strenghten my key competences, inter alia, in Presentig in English, Academic Writing Skills, Interview Techniques (in the Frankfurt Graduate Schoolat the Johann Wolfgang Geothe Universität), Hochschuldidaktik, Moderieren Lernen (at Frankfurt Universität), Communication, Journalism and New Media at the European University Institute, Foreign Correspondent Training in Prague.
I am the trainer who likes to get results from students, using different teaching methods depending on the students and their needs and goals.
My children are bilingual (Polish & German). I also teach them English.